Ways to Make Money Online From Home And Gain Passive Income
Have you ever felt like your life is lost and you don't know who you're living for?
Think about when you go to work, day after day, getting up at 7 o'clock, working until late evening or even sunset before facing public transportation to go back home. How much time is left for you to spend with family, relatives, friends, and by yourself every day? I have start to wonder can I make money from home.
I felt this particularly deeply when I had my own child, and it motivated me to put forward my best efforts to change the situation. In life, once time is lost, it cannot be returned. Everyone is equal. There are only 24 hours in a day, 168 hours in a week. I believe that everyone would like to spend that precious time on the things that they dream of, and with the people and things that they love most.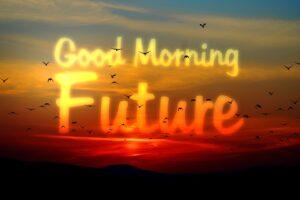 Everyone is welcome to enter the "WorkOOH" affiliate marketing website.
I hope that this blog can inspire you and help you open up another path on the road of life. With the help of online earnings as passive income, people will no longer need to spend time or labor to make money. Instead, they can create digital assets through the Internet. After the accumulated results grow the website and generate more income, they can slowly transform towards their own business and built an online asset.
Wait! Why should I listen to you?
My name is Justin, and I am in the working class, commonly known as a wage earner. Raising a wife and daughter is the mainstay of my family's finances. Therefore, it is my duty to work hard every day, with early hours and overtime. Sometimes, I also feel distressed about my limited income and felt that living in Hong Kong was squeezing me with the relentless expenditures. After my child's birth, I wanted to provide her with a better life and the best resources, so I became more motivated to ask for extra income. Even during the Covid pandemic, my job security was very unstable, and I was constantly on the edge of unemployment. As such, I am keen to find a good way to expand my income stream while still having time to stay at home with my children. This is how I decided to make money online.
I don't want to only be a worker and waste my precious time on other people's careers.
I have been part of the workforce for 15 years since graduating from college. At the beginning, my monthly salary had to be used to pay back the government subsidy loan grants that I had received. I could not afford too much for new clothing, and I was unable to join my colleagues for meals after work and social gatherings. There really wasn't much money that I could save and invest to build a passive income stream. Of course, it's not practical in retrospect, but I did it when I was younger and it stayed in my memory.
My career started in a listed company, where I hoped to be able to make a difference. I worked very hard (12 hours a day, 60+ hours a week, with overtime), and always did my best. I took up many projects and did better than my peers, but every weekend and holiday, I had no energy or passion for social activities; I dedicated all of my time to work. It seems that only chance I had to take a break from business were the three consecutive days of Chinese Lunar New Year.
Living standards and expenditures in Hong Kong are expensive. Because of this, many people still want to utilize their spare time and off-work time effectively to make money. They tend to use their own labor and time to raise a little extra money for the month. As a result, people continue to look for opportunities of make more income. Young adults will find part-time jobs, Gen-Zs would help friends with web design, graphic design, online questionnaires or data collection, and even become food delivery drivers (UberEats, Food Panda or Deliveroo). However, for friends and middle-aged adults who not only want to make extra money but still maintain a work life balance, the time investment compared to the return on income gain is not very effective.
Until November 2015, I worked late so often that the office's night shift security guard was able to recognize me and always said, "Goodbye." There would have been over 1,000 people in the entire building, and I realized the security guards recognized me! That must mean that I really impressed them with my long work hours, as my work time should only cover the time spent by the day shift guard. Each shift was 12 hours, and they would meet 700+ people every day. At that moment, I was awakened. I realized that I had to get out of the mouse rack and not spend my time building up other business owners' dreams, but utilize my experiences and what I had learnt to build an asset of my own and for my family.
Therefore, I keep browsing online, looking for online jobs that would allow me to make extra money and came across some online money-making platforms. This introduced me to the alliance of affiliate marketing. Here are the 12 ways that I discovered for How to get money. I also visited a wealth creation expert born after the 1980s, Mr. Kung Sing, and learned that I could write blogs to make money and earn passive income. I continued to explore this idea. At the beginning, I had no experience with writing websites and programming, etc… and was seeking a way to start. Keeping my desire to seek the right path, I finally came across a platform that provided training, discussion platforms, provided tools and resources, as well as products that I can recommend to earn commissions. It was a rare opportunity, so I was determined to take the first step and enter the ranks of a Hong Kong agent of the alliance operation. So far, I still have a full-time job, but I will continue to irrigate my website assets in my spare time; they can now generate USD$1000 monthly. I am reassured that my web assets are growing and bringing me advertising and commission income. It truly is a way out for my future.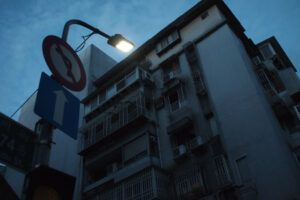 Do not wait until retirement to live a leisurely life. Treasure the present while you are healthy and live a more exciting life!
That's all my sharing. I am always looking for information about financial management, wealth creation and passive income, in addition to reading miscellaneous materials to improve my investment knowledge.
More on Affiliate Marketing
Affiliate has a history of more than 17 years in the United States. If you are familiar with online shopping, you must have heard of Amazon ( amazon.com ). For example, the Amazon website in the United States not only directly manages the world's largest online store, which provides different manufacturers with a worldwide distribution channel, but also allows personal users to list items for second-hand trading, to provide buyers with all-range price options. If you direct customers to Amazon's website through various methods such as your own Blog, Facebook, IG, or email, and the customer buys something on Amazon within 24 hours, you receive a commission. Since there are many online shopping platforms, affiliate marketing is an online method that boosts sales, which can help manufacturers (people with products or services) sell more goods. It benefits us as we can start our business without keeping stock on our own, without the cost of opening a physical store and without having to deal with the transportation and delivery of products. We are promoters who (Blogger, Personal Website, Facebook, IG) earn commissions for successful sale of goods. In terms of online marketing and making money, this is the easiest way for newcomers to create an online income stream.

How can I help you?
I hope to be able to share with you everything that I have read and encountered in this WorkOOH website.

I hope to provide information on making money online from home as additional income, so that everyone who is actively involved can improve their lives through their own dedication, effort and wisdom, and even help those in need.

Gradually have one more alternative to stay away from the work that swallows your precious time.

For you to discover and enlighten your passion.
We will always find a new way out!
Starting from the first step of finding wealth and

making money online

, we are sure that we can promote a better life for the people around us and help them continue to enjoy life!
If you have any ideas, everyone is welcome to share and discuss below. Let's work together to make a better affiliate community !
Hope everyone can WorkOOH !